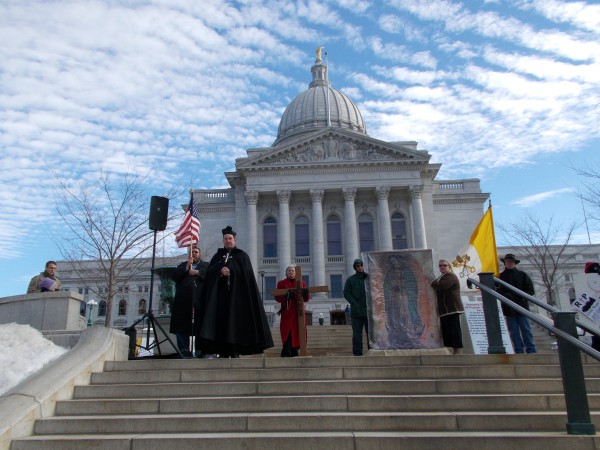 Today about 100 Pro Life Wisconsin supporters gathered on the State Street Steps of the WI Capitol, commemorating the sorrowful 40th anniversary of the Roe v Wade Supreme Court decision that has resulted in well over 50 million abortions in the US since that time.
You can view more lovely pictures of this event, even of hecklers handcuffed and led away by the Capitol Police, at Syte Reitz's blog.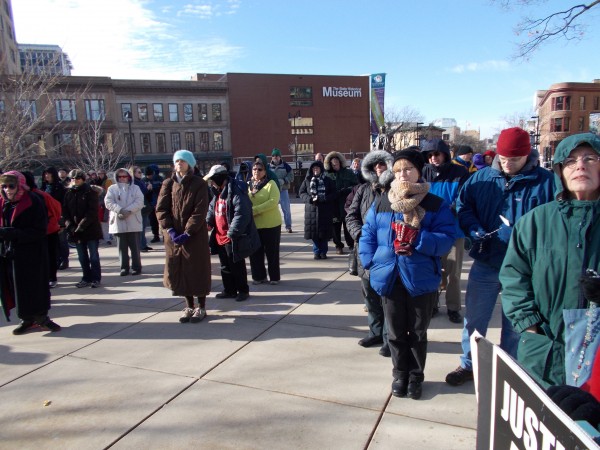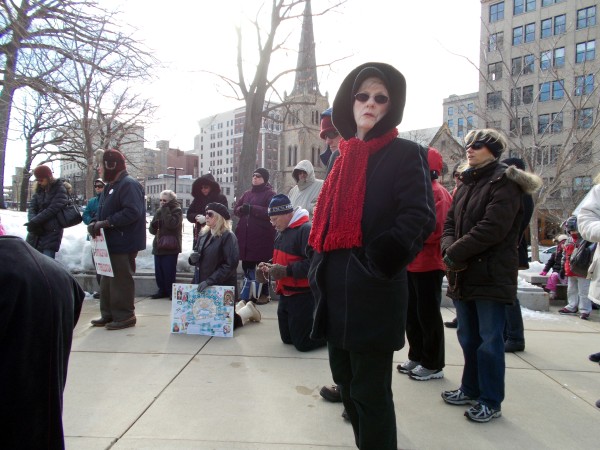 There is another Pro Life Wisconsin event coming up that you should consider:
2013 Reclaiming Wisconsin for Life: A Day at the Capitol

Thur., March 7:Join Pro-Life Wisconsin for our 2013 Day at the Capitol featuring Gilberto Garcia Jones of Personhood USA. Legislative leaders will address the group followed by a session on issues challenging the state and what individuals can do to advance the pro-life cause in Wisconsin. At noon we will walk to the Capitol and meet our representatives. Click here to register now or download a form by clicking here.