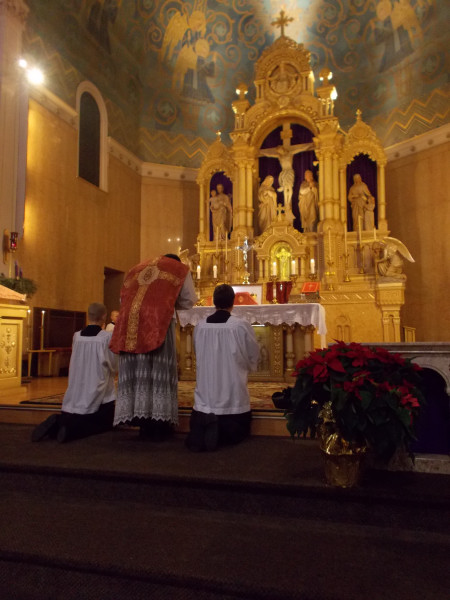 Gaudéte in Dómino semper:
íterum díco, gaudéte:
modéstia véstra
nóta sit ómnibus homínibus:
Dóminus prope est.
Nihil sollíciti sítis:
sed in ómni oratióne
petitiónes véstrae
innotéscant apud Déum.

(introit for Gaudete Sunday: "Rejoice in the Lord always…")
The photo is the Prayers at the Foot of the Altar before Confiteor at the start of High Mass this morning, Gaudete Sunday, at Holy Redeemer Church. The introit above is the music one hears at this moment. It is the very same music for the Novus Ordo Mass. Rose vestments signify joy! This good priest is Father Eric Sternberg, Director of Student Ministries at St Paul's University Catholic Center on the UW campus.