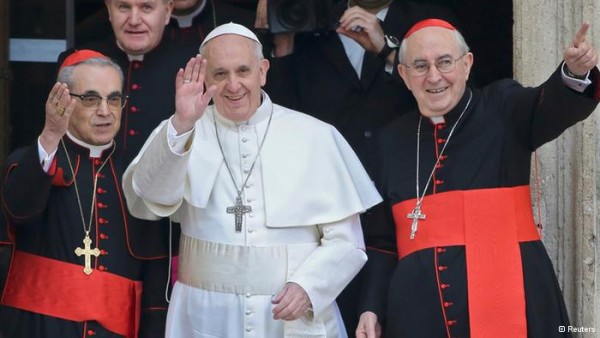 A surprise to be sure! Few people will have any preconceived notions about this Argentine Jesuit Holy Father. A humble man, clear in the Faith, someone able to reform what needs reformed, but anything but overbearing. A Holy Father so different from our so beloved Benedict, precisely the same orthodoxy but with different strengths and in whom I have high hopes that he may win hearts and do a lot of good for the New Evangelization. I watched online as he came to the balcony, and blessed us, I was moved to tears.
Someone emailed me and said I was on the 10pm news yesterday; I am quoted on the TV channel website saying that "I love him already." The reporter was at Saint Patrick's interviewing young adults there for our Spirit and Truth Cathedral Parish young adult group, when I arrived.
I have not posted on my blog for some while, and that is because I have been very busy, and not at all because I have lost interest. And I am going to continue to be very busy for some while, but you will hear from me again in time, I am not sure how long this will be that my posts here will have to be infrequent. From various sources I am hearing indications of the impact of our efforts in regards to Holy Wisdom Monastery, which, although lacking in any detail at all, console me, and I continue to pray for the true good of all.
Pray for the Pope! Pray for the Church!
As a bus rider I really love that, as Archbishop of Buenos Aires, our now-Pope rode the bus to work. And not a luxury bus like Sister Simone's!: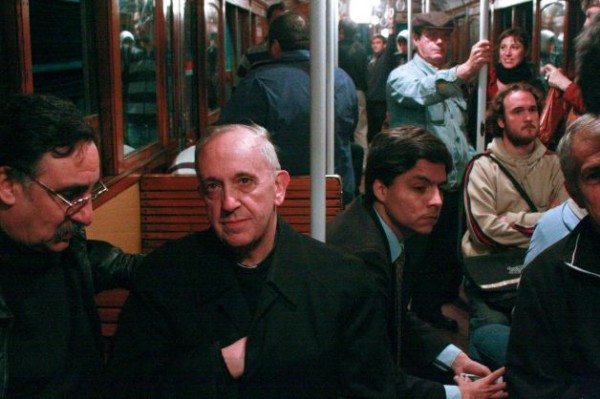 [Update 3/18: I just saw this and appreciated it:]