Happy Feast of the Holy Family of Jesus, Mary and Joseph!
It has become harder to find sincere expressions of Christian faith in the public sphere, but they have become more precious to me when I do find them.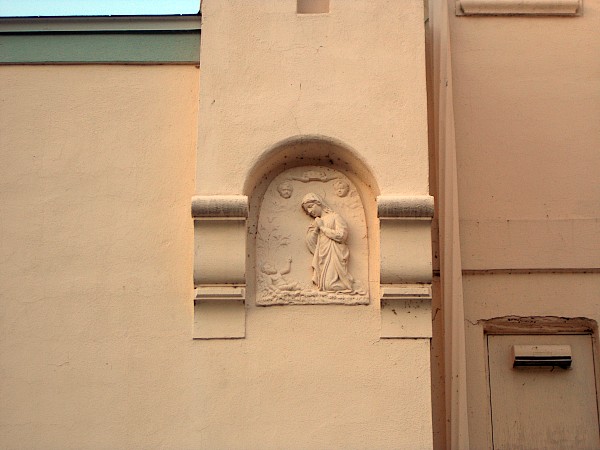 On a building that was once a private girls' dorm, Villa Maria, located in the warren of little streets behind Langdon Street.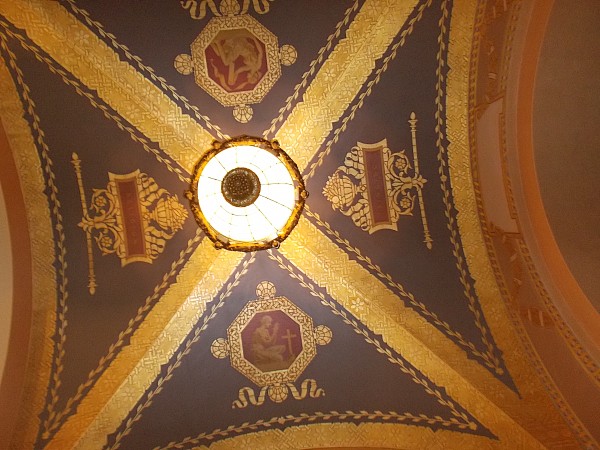 Emblem depicting "Religion", amongst other ceiling decorations in the WI State Capitol Building representing fields of human effort important to Wisconsin (why is it crooked? because I crouched down and put the camera on top of my head pointing up). And not just any religion. There is a Cross. Godlessness is foreign to Wisconsin, which I noticed is constitutionally grateful to Almighty God for our freedom: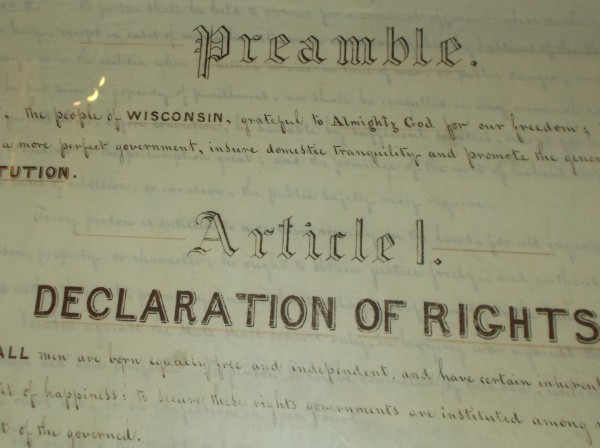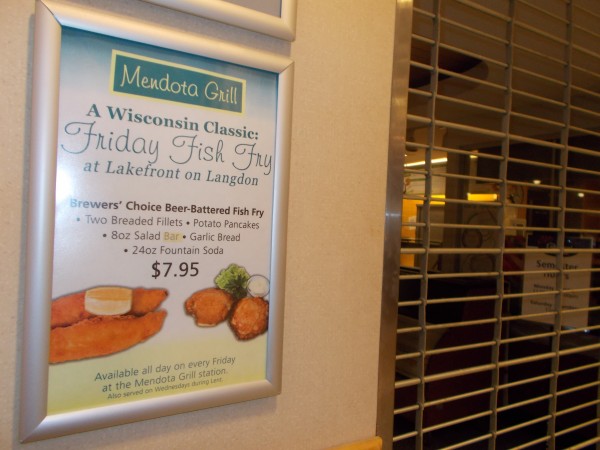 They do fish fries on Fridays in Wisconsin by cultural habit, right? A weak example of "found Christianity", I thought–but took the picture. Later I noticed down at the bottom, removing doubts about the Catholic meaning of this particular sign, "Also served on Wednesdays during Lent."
UW Memorial Union thinks you should practice Friday abstinence every Friday in accordance with the canonical norm, and during Lent maybe even more often than just Fridays, and they're right.
And it's timely to bring this up since the US Bishops have called for a new movement of prayer for Life, Marriage and Religious Liberty, embracing several measures including Eucharistic Holy Hour especially the last Sunday of every month, daily Rosary, and abstinence from meat and fasting on Fridays (fasting doesn't mean not eating. it means one meal per day, with optionally one or two small snacks if necessary), scheduled to begin, in fact today, the Feast of the Holy Family. Let us all get in.